Public Health and International Trade: What we don't know can hurt us
Join the Office of Research and the College of Letters and Sciences on Friday, April 8th at 10:30am for a discussion of trade laws and how they impact public health.
Do you know who decides the minimum pesticide residuals permissible in your breakfast cereal, which chemicals are classified as endocrine disruptors, whether companies can target the marketing of junk food to children, and whether alcohol can be sold at the corner store 24/7?  Surprisingly, the institutions of international trade law have become arbiters of whether these types of public health measures are scientifically justified to fight non-communicable diseases, or instead subject to costly punitive measures by trading partners and multinational corporations. Research and transparency in this sphere is in its infancy, partly because it requires interdisciplinary collaboration. Industry lobbies are far ahead of academics and health professionals in informing the evolution of this emerging public health regime.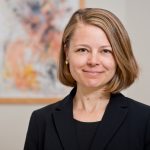 Katheryn Russ
Professor of Economics, UC Davis
Research Associate, National Bureau of Economic Research
Katheryn Russ is a Professor of Economics at UC Davis specializing in open-economy macroeconomics and international trade policy. She is a faculty research associate in the National Bureau of Economic Research, a Non-Resident Senior Fellow at the Peterson Institute for International Economics, and served as Senior Economist for International Trade and Finance for the White House Council of Economic Advisors 2015-16. In the last 2 years, she has published several papers and has more under submission co-authored with specialists in public health, nutrition, and international law from around the world—but none yet from UC Davis.
/wp-content/uploads/Event-banner_food-safety.jpg
833
1458
Caleb Jones
https://itc.ucdavis.edu/wp-content/uploads/ITC-Gold-White-Digital.png
Caleb Jones
2022-03-08 07:12:22
2022-03-24 09:49:14
Team Research Forum: Public Health and International Trade